THE GROWTH OF A FRIENDSHIP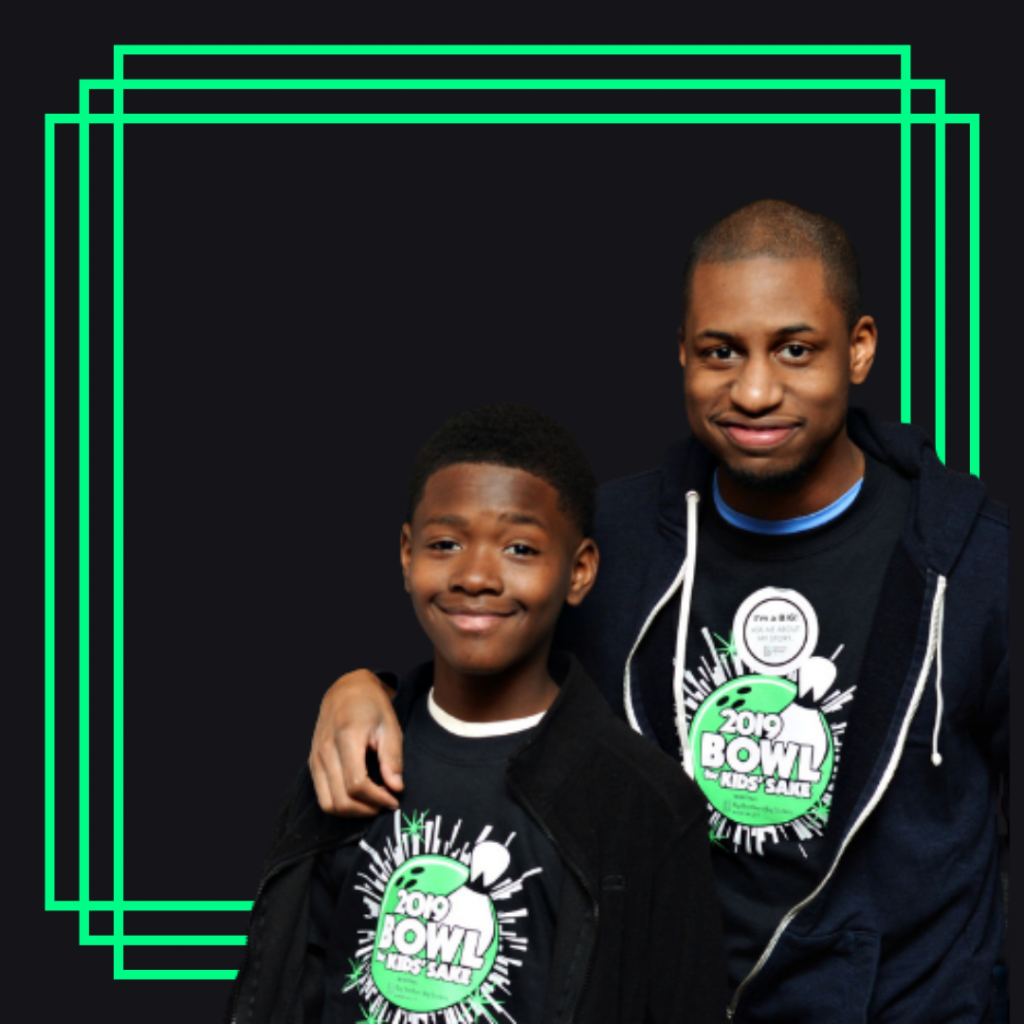 How does a life-changing friendship begin?
Here at Big Brothers Big Sisters, we're in the business of life-changing friendships. The growth of a friendship can be a long process. When youth are enrolled in our program they are placed on a waiting list. While the youth are waiting for their Big, our Enrollment Specialists are working diligently to find a match for them. Once the enrollment specialists have found a great match, considering distance, interests, backgrounds, and many other factors, the duo will be introduced. This introduction most often takes place at the Littles home. The enrollment specialist coordinates the match introduction and spends time introducing the two and the Little's family. From this point, the match can get started with their friendship! But where do they go from here?
How long does it take to build a friendship?
It's common knowledge that the growth of a friendship doesn't happen overnight. But how long does it take to build one? A study in Britain showed that transitioning a new acquaintance into a friendship will take roughly 34 hours of commitment. The Big Brothers Big Sisters program requires a minimum four hours a month commitment over 12 months. At the rate of the organization's programming, you would need to spend roughly eight and a half months with your Little to turn your acquaintance into a friendship. This is one of the primary reasons we require our Bigs to make a minimum one-year commitment to the match. Another study discovered that Little's in a match for longer than 12 months showed increases in their self-worth, perceived social acceptance, perceived scholastic competence, parental relationship quality, school value, and a decrease in both drug and alcohol use. However, matches that ended between three and six months resulted in decreased perceived self-worth and scholastic competence. Therefore, we place such importance on the one-year commitment when applying to become a Big.
Building trust in a friendship
Trust is one of the most important parts of a friendship. However, trust does not happen overnight. Learning to trust – especially for young people who have already been let down by adults in their lives- is a gradual process. A study of mentoring relationships mentioned that an essential part of successful matches included feelings of support, sensitivity, and trust along with purposeful goals of the relationship. A big part of the BBBS program is match support. Each match has a direct line of contact with a Match Support Specialist who meets with the Big, Little, and Little's family regularly to discuss the match progress and goals.
What is a successful mentoring relationship?
While the growth of a friendship may sound like it's easy to do, it often is not. Successful mentoring relationships all look different. What are some good goals to focus on as a mentor in hopes of having a successful friendship?
Be a friend
Have realistic goals and expectations
Have fun together
Give your Little a voice and choice in deciding on activities
Be Positive.
Let your Little have control over what the two of you talk about and how you talk about it.
Listen.
Remember that as the adult you are responsible for building the relationship.
What does the growth of a friendship look like over time?
Check out these quotes from matches right here in the Miami Valley!
"Jeff is like a book, every time I talk to him it seems like it's a new lesson to learn or something to laugh about. He's really been there for me." Giovani, Little
"JB has been a really positive influence in Giovani's Life. It seems like JB is always there when Giovani needs him." Roberta, Giovani's Grandmother.
"Big Brothers Big Sisters did a good job finding me a great match because Kristen's the best!" – JaiYanna, Little
"Big Brothers Big Sisters called me and said 'Okay, I think we've got a great match for you, her name is JaiYanna' and you know, gave me a little bit of her background and her story, and mentioned the things that she's interested in. She likes art and nature, and she is amazing. She is super creative and seeing her go from someone who is really nervous and shy in a way to someone who will come over and help me with my hair and makeup and see that confidence grow. It's just incredibly rewarding all the way around." – Kristin, Big
Are you ready to grow a new friendship? Youth near you are in need of a mentor!
About Big Brothers Big Sisters Miami Valley
Since 1958, the mission of Big Brothers Big Sisters Miami Valley is to create and support one-to-one mentoring relationships that ignite the power and promise of youth. Big Brothers Big Sisters operates under the belief that inherent in every child is incredible potential. We make meaningful, monitored mentoring matches between adult volunteers (Bigs) and local youth (Littles), ages 7 through 18, across Montgomery, Miami, Greene, and Preble counties. As the leading evidence-based mentoring organization in the Miami Valley, currently serving 344 local youth, we help children realize their full potential and build strong futures. 
In addition to one-to-one mentoring, we provide group match activities focused on STEM to build confidence and self-efficacy around science, technology, engineering and math subjects and to expose them to various related career paths to help break the cycle of generational poverty. We also provide family care packages which include nonperishable food, personal care items and cleaning supplies to the youth who are in most need.
How Can You Get Involved in the Miami Valley?
We are always looking for volunteer mentors to match with youth in the Miami Valley. If you think you would make a great mentor to a child, sign up today!