PROGRAM
SCHOOL-BASED MENTORING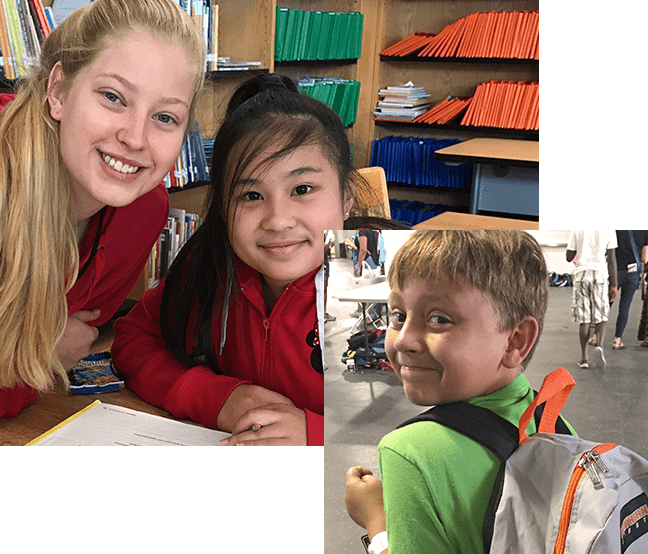 LITTLES ENJOY HAVING THEIR BIG MEET WITH THEM AT SCHOOL WHETHER IT'S IN THE CLASSROOM OR ON THE PLAYGROUND.
Bigs and Littles can enjoy school activities, like:
Working on homework
Reading together
Shooting hoops in the gym
Playing on the playground
Talking about what they're doing in class
Teachers love to see Littles come back to class after spending time with their Big more confident, smiling, ready to learn, and eager to succeed.
---
LITTLES HAVE SPENT 12,578 HOURS READING WITH THEIR BIG
LEARNING ABOUT LIFE
Although it takes place at schools, our School-Based Mentoring program isn't limited to the classroom. Of course, some Littles do talk with their Bigs about class, or do homework, or read together, but it's perfectly fine to shoot hoops in the gym or play on the playground. At the end of the day, it's really all about starting a friendship, providing guidance and inspiring them to reach their potential.
At Big Brothers Big Sisters, we have tremendous confidence in our ability to impact children and put them on the right path. But it means even more when an outside study comes to the same conclusion. Click to learn more about our Nationwide School-Based Mentoring Study.
---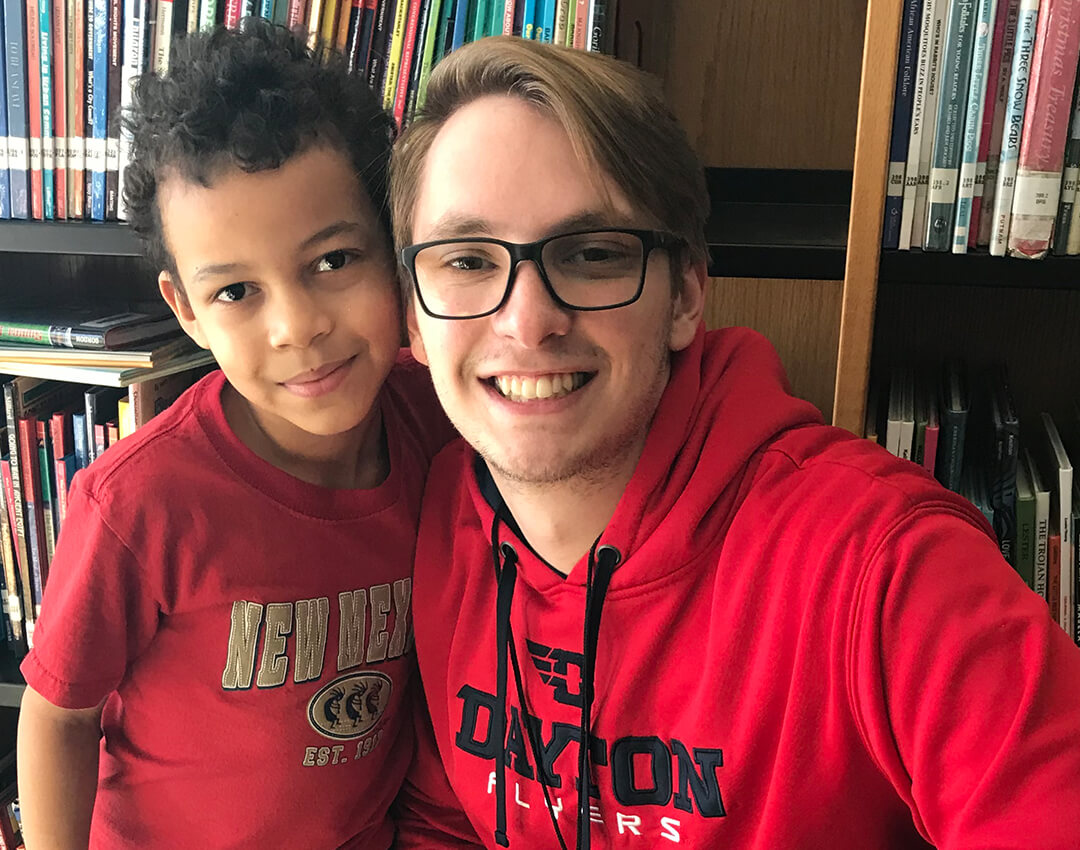 HIGH SCHOOL BIGS
High school students make great Bigs because they know firsthand the challenges facing today's youth and can help our Littles navigate some of these challenges and make good choices in their lives. These students spend time in the classroom with our Littles, helping them with homework or assignments, playing games, reading books, or just offering their time to listen and give advice.
---
---
BBBS MIAMI VALLEY
NEWSROOM
---
March 30, 2023
THE JOURNEY TO MAKING A DIFFERENCE IN MENTORING: CHALLENGES AND REWARDS Youth mentoring makes a difference. How? At its core, youth mentoring means that a caring
[…]
January 26, 2023
DAYTON REALTORS Who is Dayton Realtors? Formed in 1909, Dayton Realtors unites to advocate for real property rights in the Dayton Region. The organization provides resources,
[…]
January 26, 2023
THE GROWTH OF A FRIENDSHIP How does a life-changing friendship begin? Here at Big Brothers Big Sisters, we're in the business of life-changing friendships. The growth
[…]
---

---
NEWSLETTER
STAY IN THE KNOW!