THE JOURNEY TO MAKING A DIFFERENCE IN MENTORING: CHALLENGES AND REWARDS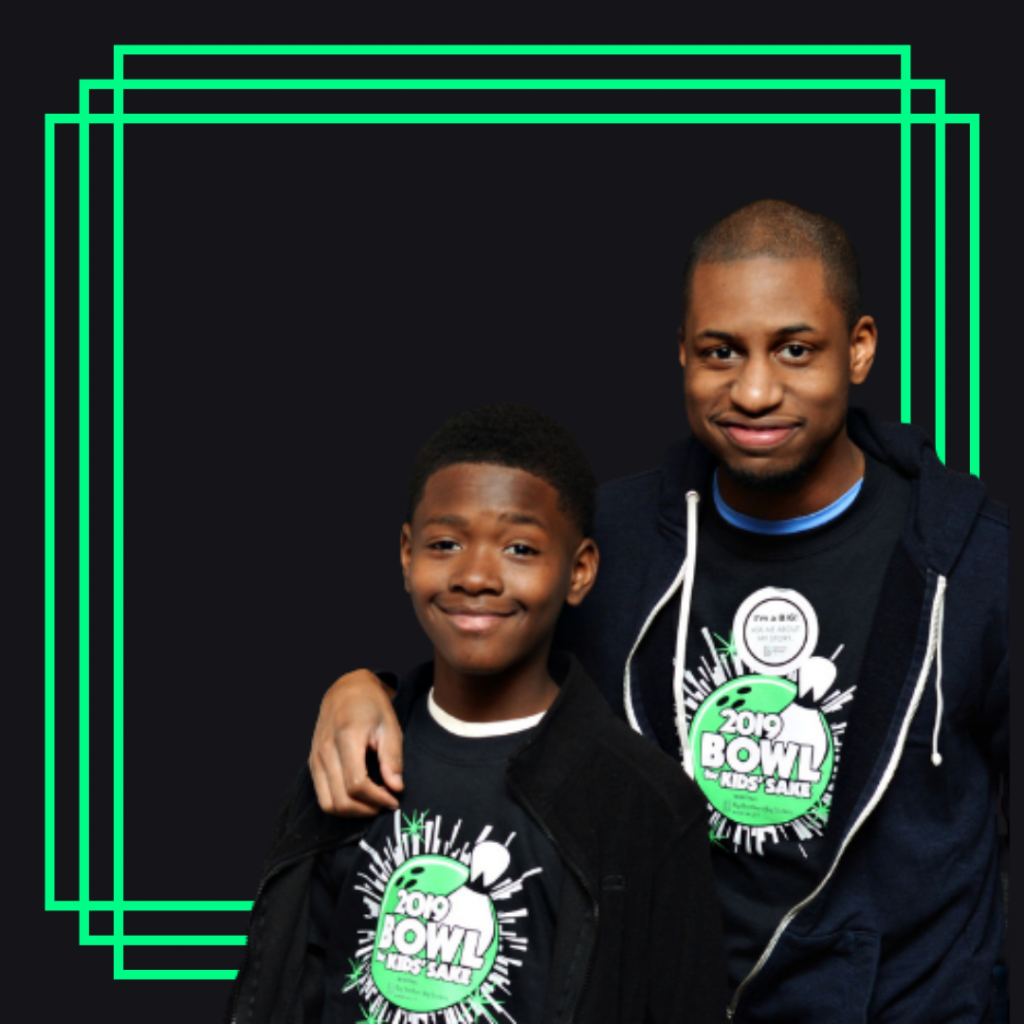 Youth mentoring makes a difference. How? At its core, youth mentoring means that a caring adult will be there for a child when they need one. When a Little is matched with their Big, they now have a positive adult role model to help them develop skills, build confidence, and navigate any challenges they may face. Our Enrollment Team will spend sometimes months searching for the best match between a Big and a Little. Once the two are matched, they can start their journey toward a life-changing friendship. However, it can take a while to build that friendship, and along the way, the match might feel rewarded, but also face challenges.
What are the challenges of becoming a mentor?
Difference in Backgrounds
While mentoring makes a big difference, it won't always be easy. Just like any relationship, the relationship with your Little will take time to build as well. While our Enrollment Specialists spend a significant amount of time matching Bigs and Littles based on interests, and geographic distance, Bigs and Littles are bound to have their share of differences.
One of the primary differences Bigs and Littles may have is socioeconomic or cultural backgrounds. It's important to understand that if Bigs and Littles come from different backgrounds that the primary goal of the Big is to honor the potential and worth of the child and respect their background. A difference in backgrounds isn't something that should be fixed, it's something that both the Big and Little can work toward understanding to build a stronger friendship.
Lack of Resources
While Big Brothers Big Sisters isn't about spending money; it's about spending time, somethings our matches enjoy doing things that do cost money. While the BBBS office works hard to acquire tickets to sports events and museums at no cost to the match as well as discounts to local restaurants through Big Benefits, sometimes a Little may want to participate in an activity that is outside of the price range of what a Big or the Littles parents would feel comfortable contributing. In these circumstances, we would encourage the Big to reach out to the Match Support Specialist for guidance on discussing this with their Little or brainstorming alternative activities.
Balancing Your Time
It takes time to build a mentoring relationship, just like any relationship in your life. BBBS wants youth in the program to reap as many benefits as possible, and research shows that one of the most important parts of the program is the length of time the match is together. For this reason, we have a requirement of a 1-year commitment with 4 hours a month spent together over two outings. While this is a big commitment, so is becoming a mentor and it is not something to lightly decide to commit to.
Managing Expectations
It's often when entering a mentoring relationship that both the Big and the Little have preconceived expectations. To keep this from becoming a challenge, we suggest discussing goals and expectations for your match from the beginning. Some good examples of expectations would be accepting and valuing one another's differences, giving each other undivided attention, and be open to trying new things.
Rewards of Becoming a Mentor
Personal Fulfillment and Growth
Becoming a mentor can be both fulfilling for you as the volunteer and for the child, you are mentoring. Not only will you get to watch a child grow and accomplish goals, but you will have the privilege of being a part of the process. It's often difficult for adults to find truly fulfilling experiences in their lives and mentoring gives adults that opportunity.
Making a positive impact on someone's life.
Mentors get a front-row seat to watch their mentee grow and achieve their dreams. This allows you to see firsthand the impact that your guidance and support have on their life.
Learn new skills and perspectives.
When Bigs and Littles get together, it's often that they are doing an activity or dining together. This means both the Big and Little will get to experience new activities or locations they otherwise would not have.
Becoming a mentor can be both challenging and rewarding. While the challenges may be difficult, the reward of watching your mentee grow and achieve through life far surpasses.
About Big Brothers Big Sisters Miami Valley
Since 1958, the mission of Big Brothers Big Sisters Miami Valley is to create and support one-to-one mentoring relationships that ignite the power and promise of youth. Big Brothers Big Sisters operates under the belief that inherent in every child is incredible potential. We make meaningful, monitored mentoring matches between adult volunteers (Bigs) and local youth (Littles), ages 7 through 18, across Montgomery, Miami, Greene, and Preble counties. As the leading evidence-based mentoring organization in the Miami Valley, currently serving 344 local youth, we help children realize their full potential and build strong futures.
In addition to one-to-one mentoring, we provide group match activities focused on STEM to build confidence and self-efficacy around science, technology, engineering and math subjects and to expose them to various related career paths to help break the cycle of generational poverty. We also provide family care packages which include nonperishable food, personal care items and cleaning supplies to the youth who are in most need.
How Can You Get Involved in the Miami Valley?
We are always looking for volunteer mentors to match with youth in the Miami Valley. If you think you would make a great mentor to a child, sign up today!