25 BIGS IN 40 DAYS
Join our 40-day mentorship challenge and create a lifetime of impact.
At Big Brothers Big Sisters, we believe that every child has the potential to succeed, and we need your help to make that a reality. As a Big Brother or Big Sister, you will have the opportunity to be a positive role model, provide guidance, and inspire a young person to reach for the stars.
The process is simple. Sign up using the form below and one of our Enrollment Specialists will be in touch with you to guide you through the rest. You'll undergo a background check and training to ensure that you're prepared to make the most of your mentoring relationship. From there, we'll work with you to find the perfect match based on your interests and personality.
Together, we can make a lasting impact on the lives of children in our community. Join us in this exciting campaign and be a part of something BIG.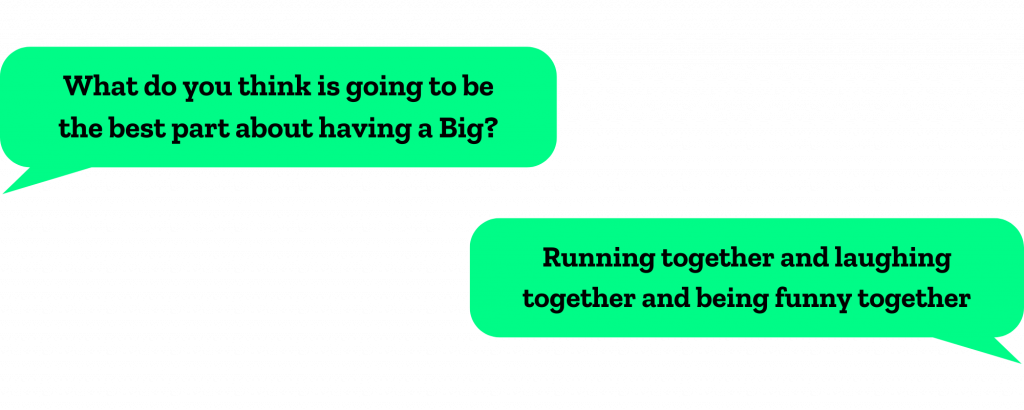 Countdown to Impact