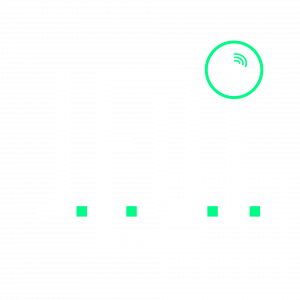 Our Commitment to Justice, Equity, Diversity, & Inclusion
At Big Brothers Big Sisters, justice, equity, diversity, and inclusion (JEDI) is an integral part of our values and mission. We recognize, affirm, and celebrate the diverse backgrounds, lives, and experiences of all of our stakeholders, including youth, families, donors, volunteers, and staff. We ensure the opportunity for all voices and perspectives to be heard and honored. In the workplace, we foster an environment where all people can be their best selves. We affirm that every person [regardless of ability, age, cultural background, ethnicity, faith, gender, gender identity, gender expression, ideology, income, national origin, race or sexual orientation, marital or veteran status] has the opportunity to reach their full potential. We strive to realize the full potential that is within all of us by ensuring that all voices and perspectives are heard and honored.
Our organization has evolved over a century to meet kids and communities where they are. But it starts with why we were founded in the first place. We are an organization born out of JUSTICE, to create EQUITY for youth, bringing together DIVERSE communities, so that all kids can feel INCLUDED for the promise of opportunity and a better life. We're committed to a JEDI approach which will cultivate an environment where all individuals feel respected and valued equally.
Fast forward 100+ years and we continue providing a community of mentors for young people – especially those facing the most challenges.
"We are an organization born out of the justice system, to create equity for youth, bringing together diverse communities, so that all kids can feel included for the promise of opportunity and a better life," said Artis Stevens, President and CEO, of Big Brothers Big Sisters of America. "But it's not enough to say we are committed to JEDI. We must work intentionally and diligently to bring about change in our organization and our communities."
What is Justice, Equity, Diversity, & Inclusion?
Diversity refers to the full range of human differences. Workplace diversity is the understanding, acceptance, and value that is placed on the differences between co-workers. These differences may include but aren't limited to: Race, ethnicity, gender, age, religion, physical ability or attributes such as education, personality, skill, experience, or knowledge. Inclusion is the environment that you create in order to collaborate, support, and respect these differences.
Why is JEDI Important?
Diversity, equity, inclusion matters because it's the right thing to do. We serve all people and equity work in particular is about affirming all of the people, voices, perspectives, and issues that face those in which we serve.
We could show statistics and data points to show how diverse boards and staff leads to higher measures of financial success, but that isn't what drives Big Brothers Big Sisters. We are driven to this work because of the youth that we serve. They matter and deserve the best of us in all that we do. It is our obligation to be better because they deserve to have the best programs, services, and access to adults who value and live this work every day.