The Virginia W. Kettering Foundation
Who is the Virginia W. Kettering Foundation?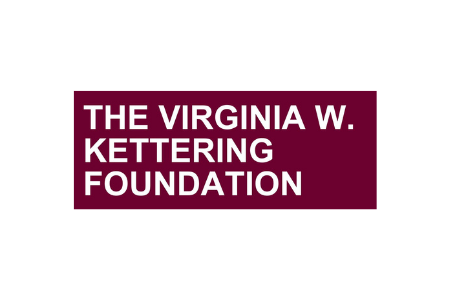 The Virginia W. Kettering Foundation has given to organizations in the Arts, cultural, humanities, education, environment, health, medical, and human services categories. The foundation seeks to make a difference in 8 counties including, Montgomery, Greene, Clark, Miami, Darke, Preble, Butler, and Warren. The foundations committee meets biannually to discuss funding grant proposals.
How is the Virginia Kettering Foundation Involved in the Miami Valley?
In 2021, the Virginia W. Kettering foundation granted BBBS Miami Valley an award to help us fund our Community and School Based Mentoring Programs.
The critical needs we address, through youth mentoring, are the number of youths who lack support from a caring adult mentor, the growing mental health crisis amongst adolescents, and its impact on youth development and education. 1 in 3 young people throughout our community will grow up without a mentor. Youths who lack a strong relationship with a caring adult are vulnerable to many difficulties, ranging from academic failure to psychological disorders. More than 90% of the Littles we serve report at least one adverse childhood experience (ACE), and 30% report having experienced three or more. Trauma from being exposed to ACEs can have lifelong impacts. Cumulative adverse childhood experiences can increase the likelihood of adults living in poverty, which puts their children at greater risk of remaining in poverty and experiencing fewer life opportunities as adults. Trauma impacts a child's relationships with their parents, peers, and teachers, making academic success much more difficult to achieve.
Our youth mentoring programs benefit youth both in primary and secondary prevention (targeting at-risk youth before mental health problems emerge) and early intervention (targeting youth already showing emerging mental health needs). Mentored youth, especially those in a mentoring relationship lasting twelve or more months, report significantly fewer symptoms associated with trauma, anxiety, and depression. Youth mentoring, combined with the appropriate Trauma-Informed Care training for Bigs and our Littles' families promotes awareness and provides a better understanding of trauma and its impact on a child's mental health, learning, and behavior. Following our recent Youth Outcomes Surveys, 97% of youth reported having more confidence in themselves because of their Big, 93% reported depressive symptoms that had either improved or had not worsened, 93% improved their behavior at school, and 80% improved their overall grades and academic performance.
Studies show that mentoring programs have a significant impact on reducing mental health symptoms associated with trauma, anxiety, and depression in youth. Quantifiable benefits of programs include (but are not limited to): Improved school attendance and grade promotion rates, healthier relationships (with parents, teachers, and peers) and lifestyle choices (including a decreased likelihood of initiating drug and alcohol use), enhanced self-esteem and self-confidence (including reduced reports of depressive symptoms), improved behavior at home and school, and improved interpersonal skills. The impact of our mentoring programs has a far-reaching, positive ripple effect on family and peer relationships, the community, and the economy through providing a more educated workforce. Having a Big leading the way can drastically improve the chances of a Little reaching his or her full potential. For the Littles in our program, mentorship distracts them from the limited vision that they have for themselves. It disputes the story they have believed to be true for themselves and their future – the story given to them through life, their experiences, environment, circumstances, and the people around them. Through mentorship, Littles become inspired and open their eyes to greater possibilities, their energy and spirit are ignited, their previous belief system is dismantled, and everything becomes possible.
How do you apply for a Virginia W. Kettering Foundation grant?
The Virginia W. Kettering Foundation reviews grant applications bi-annually you can check their website to see when they are opening for application submissions.
About Big Brothers Big Sisters Miami Valley
Since 1958, the mission of Big Brothers Big Sisters Miami Valley is to create and support one-to-one mentoring relationships that ignite the power and promise of youth. Big Brothers Big Sisters operates under the belief that inherent in every child is incredible potential. We make meaningful, monitored mentoring matches between adult volunteers (Bigs) and local youth (Littles), ages 7 through 18, across Montgomery, Miami, Greene, and Preble counties. As the leading evidence-based mentoring organization in the Miami Valley, currently serving 344 local youth, we help children realize their full potential and build strong futures. 
In addition to one-to-one mentoring, we provide group match activities focused on STEM to build confidence and self-efficacy around science, technology, engineering and math subjects and to expose them to various related career paths to help break the cycle of generational poverty. We also provide family care packages which include nonperishable food, personal care items and cleaning supplies to the youth who are in most need.
How Can You Get Involved in the Miami Valley?
We are always looking for volunteer mentors to match with youth in the Miami Valley. If you think you would make a great mentor to a child, sign up today!