The BIG Roadmap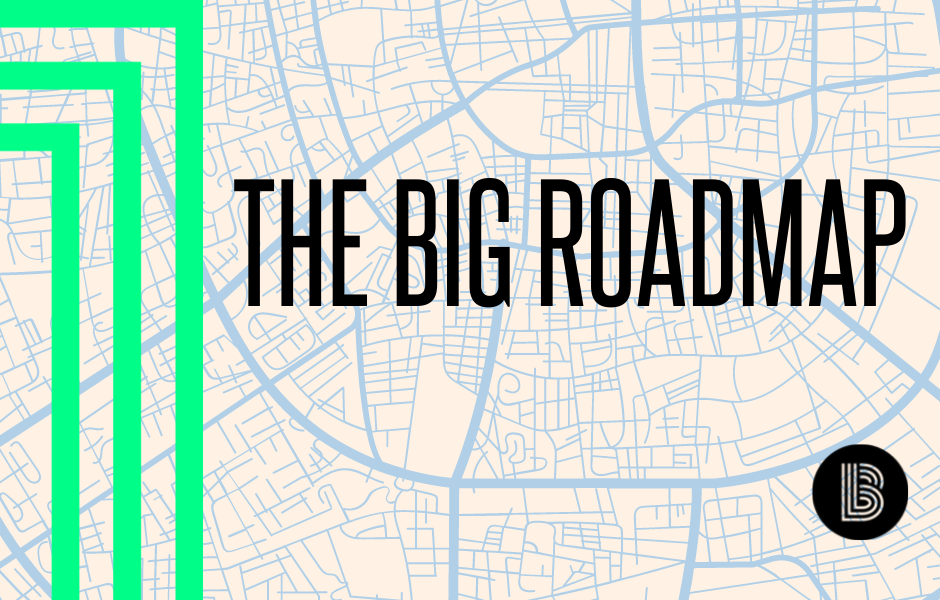 Becoming a Big can be a BIG decision and we're here to help you through it and decide if it's the right fit for you.
Several factors help us determine if you are a good fit to become a Big in the Miami Valley. Lets take a look at The BIG Roadmap! Answer each of these questions below and find out if you are a good fit!
– What county do you live in?
We serve Montgomery, Miami, Greene, and Preble County. You must live in one of these counties to be eligible to volunteer with us. Big Brothers Big Sisters has many agencies across the United States, if you live outside of our four counties – odds are there is an agency you can volunteer with where you live! If you live in one of our four counties, we will do our best to match you with a Little who is near where you live. Our enrollment specialists will ask you how far you feel comfortable driving for your match.
– How old are you?
BBBS Miami Valley operates two programs with separate age requirements. The School Based Program has a minimum age of 18 and the Community Based Program has a minimum age of 21. The school-based program takes place in a school and is highly structured and monitored on site. The Community Based Program is monitored through phone calls and gives the match a bit more flexibility when deciding upon activities in the community (however there are guidelines and rules to follow when choosing an activity).
-Do you have a reliable car and valid insurance?
The organization has separate requirements for the School Based Program and the Community Based Program. The school-based program does not require a reliable car or insurance because you will not be leaving the school premises with your Little. The Community Based Program does require both a reliable car and valid insurance as you will be picking your Little up at their home for outings.
-Are you able to commit to a year, and can you commit to meeting with your Little for a total of 4 hours a month over 2 outings?
Relationships take time to build. A BBBS match is only as strong as the friendship built between the Big, the Little, and the Littles Family. A year will give the relationship time to grow and allow your Little to begin benefiting from the match long-term.
-Are you in a stable place in life?
Becoming a Big can make a BIG Impact but it also is a BIG responsibility. We want to make sure you are in a place where you can commit to the program and be there for your Little.
-Which program would be a good fit for you?
Each program can create opportunities for different volunteers. Which program do you think would work best for you and your lifestyle? We often see that the School-Based Program is better for someone who is in college while the Community-Based program is best for young professionals or retirees. However, this is not always the case. Talk to your enrollment specialist if you are not sure what program would be best for you.
I think I'm a good fit -what's next?
Orientation – BBBS Staff provides more information about the program, answers questions, and facilitates discussion among Bigs. This can either be completed over the phone or during a zoom meeting with other potential Bigs.
Background check

Includes a criminal record check, sex offender registry check, and a motor vehicle check.
Online pre-match training course
Interview and assessment

The Big is interviewed by BBBS Staff to gain insight about the Big, determine eligibility, appropriateness, and preferences for a potential match.
BBBS speaks with listed references the potential Big has provided

Safety from the start- BBBS believes that an extensive screening process will help us to make the best possible match between a Little and a Big and is critical to the growth of the child.
After completing all these steps BBBS staff reviews the materials and completes a written assessment of each volunteer, including recommendations and preferences for matching. BBBS staff will then notify you of your enrollment status
We take monitored mentorship seriously and we want the relationship between you and your Little as successful as it possibly can. These may seem like quite a few steps but just imagine the lifetime impact you could make by applying to be a Big.
Still not sure?
Bigs and Littles work together to clear a path to success by breaking down societal barriers, closing opportunity gaps, and overcoming adversities like poverty, and identity-based discrimination.
90% of Littles said they made better choices because of their Big
93% of Littles said their Big helped them reach their goals.
84% of Littles said they have better grades, academic goals, and confidence because of their Big.
You can make an impact. Apply today!
About Big Brothers Big Sisters Miami Valley
Since 1958, the mission of Big Brothers Big Sisters Miami Valley is to create and support one-to-one mentoring relationships that ignite the power and promise of youth. Big Brothers Big Sisters operates under the belief that inherent in every child is incredible potential. We make meaningful, monitored mentoring matches between adult volunteers (Bigs) and local youth (Littles), ages 7 through 18, across Montgomery, Miami, Greene, and Preble counties. As the leading evidence-based mentoring organization in the Miami Valley, currently serving 344 local youth, we help children realize their full potential and build strong futures. 
In addition to one-to-one mentoring, we provide group match activities focused on STEM to build confidence and self-efficacy around science, technology, engineering, and math subjects and to expose them to various related career paths to help break the cycle of generational poverty. We also provide family care packages which include nonperishable food, personal care items and cleaning supplies to the youth who are in most need.