Levin Family Foundation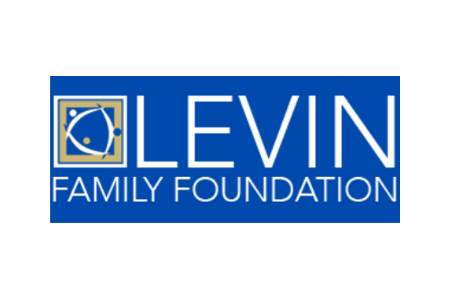 What is the Levin Family Foundation?
The Levin Foundation was founded in honor of Sam Levin. Sam was the oldest of five siblings and was born to parents who had escaped antisemitic Eastern Europe. Sam grew up in America and became a lawyer. Although soon after becoming a lawyer he left to work in the business world. The Levin Family foundation began out of a charitable trust created to be funded in his passing. The first years of the trust the foundation gave money to various worthy nonprofits, but they didn't have a clear mission. In the 1990's the Levin Family organized the foundation and gave it a clear mission. That Mission? Serve the Greater Dayton area and causes throughout the world.
How does the Levin Family Foundation Make a Difference in the Miami Valley?
The Levin Family Foundation gave BBBS Miami Valley a grant of $10,000 to fund our Big Neighbors program.
In response to the pandemic and its impact of the youth and their families we serve, Big Brothers Big Sisters Miami Valley launched the Big Neighbors Program in March 2020. Financially supported by The Dayton Foundation, Miami County Foundation, and the Troy Foundation, this program has provided support to under-resourced and medically vulnerable families by connecting them with everyday life necessities. We deliver hot meals and care packages full of non-perishable food, cleaning products, children's activities, and self-care items to alleviate the financial burden for families who struggle to purchase these essential items. To date, BBBSMV has delivered over 400 care packages, containing approximately 4,000 total items, to the families we serve throughout the Miami Valley. In addition to the initial care items BBBSMV intended to provide through the Big Neighbors program, due to specific family requests, we have provided much-needed Chromebooks and other essential school supplies to assist young students with needs related to online schooling.
Now, just over two years into the program, our team receives new family requests for assistance daily. Based on feedback we have received from our families on the program's positive impact, we will maintain our Big Neighbors program through 2024.
How do you apply for a Levin Family Foundation Grant?
All first-time applicants are required to submit a letter of Intent (LOI). This letter of intent is reviewed and is followed by a site visit. After you have been approved your organization can apply for a grant from the foundation. The Levin Family foundation only funds tax exempt organizations that benefit the community.
About Big Brothers Big Sisters Miami Valley
Since 1958, the mission of Big Brothers Big Sisters Miami Valley is to create and support one-to-one mentoring relationships that ignite the power and promise of youth. Big Brothers Big Sisters operates under the belief that inherent in every child is incredible potential. We make meaningful, monitored mentoring matches between adult volunteers (Bigs) and local youth (Littles), ages 7 through 18, across Montgomery, Miami, Greene, and Preble counties. As the leading evidence-based mentoring organization in the Miami Valley, currently serving 344 local youth, we help children realize their full potential and build strong futures. 
In addition to one-to-one mentoring, we provide group match activities focused on STEM to build confidence and self-efficacy around science, technology, engineering and math subjects and to expose them to various related career paths to help break the cycle of generational poverty. We also provide family care packages which include nonperishable food, personal care items and cleaning supplies to the youth who are in most need.
How Can You Get Involved in the Miami Valley?
We are always looking for volunteer mentors to match with youth in the Miami Valley. If you think you would make a great mentor to a child, sign up today!