LexisNexis, Who? What? and How?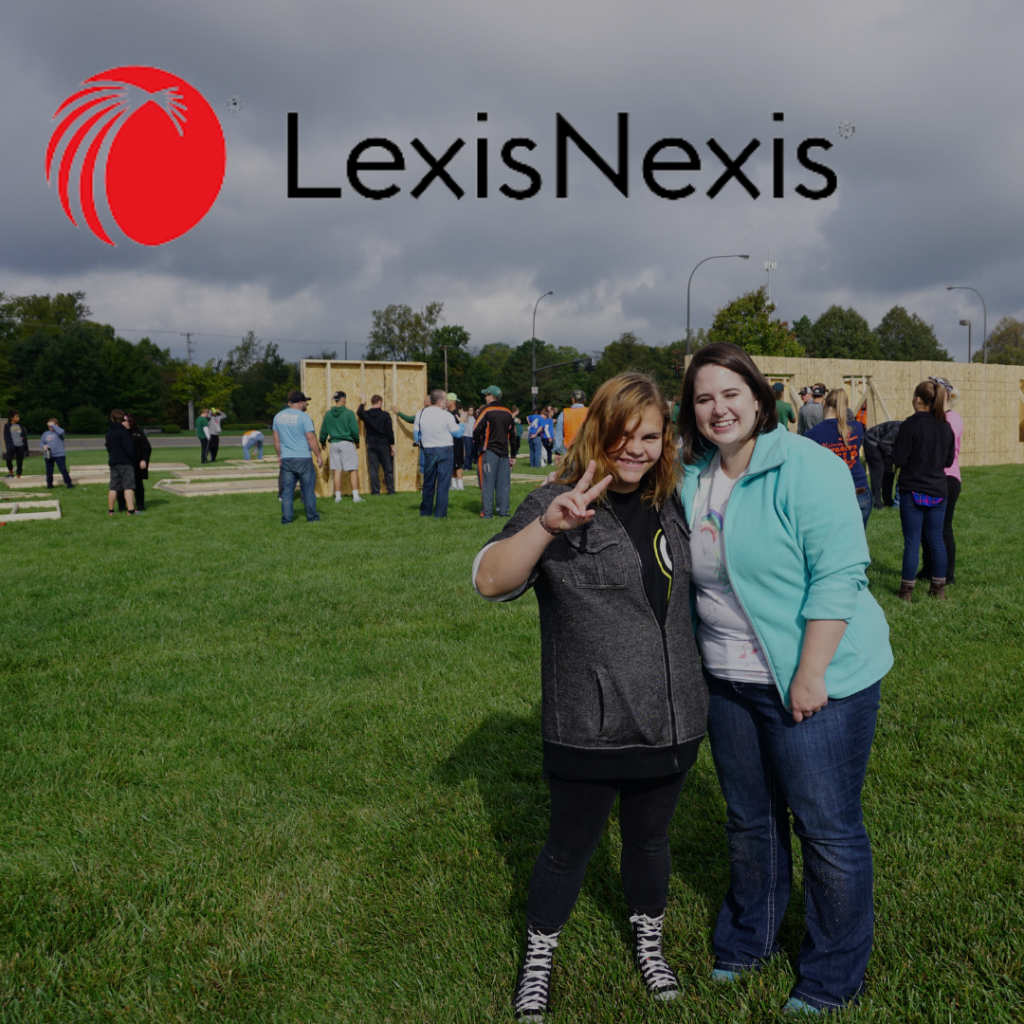 Who is LexisNexis?
LexisNexis combines information and analytics to help customers make more informed decisions and achieve better outcomes. The company is using content and technology to shape a more just world. As the first company to bring legal and business information online, they are a leader around the world in data information and analytics. LexisNexis is a part of their parent organization RELX. RELX serves more than 150 countries with 10,500 employees around the world and is the leading provider of information-based analytics tools. Customer focus, innovation, valuing people, boundarylessness, and a passion for winning are the organization's core values. Everything the company does is driven by customer needs, putting a high priority on their employees and challenging the status quo. The organization has three locations in the United States including Dayton Ohio, New York City, and Raleigh North Carolina. The Dayton Location is in the suburb of Miamisburg on Springboro Pike.
What is the Rule of Law?
LexisNexis operates with a mission to bring the percentage of people living outside the umbrella protection of the rule of law down to zero. But what is the rule of Law? The rule of law consists of four principles- accountability, just law, open government, and accessible & impartial justice. This means that the government is just as accountable as we (citizens) are for the law. The law is clear and applied evenly between those who work in government and every citizen. The law is adjudicated, enforced, administered, and adopted accessibly and efficiently. Justice is also delivered timely by competent representatives who are accessible, reflect the makeup of the community, and have adequate resources. By having a strong rule of law, governments give business and society the stability of knowing that all rights are respected and protected.
What does LexisNexis do?
LexisNexis provides many different products and services. Some of the organization's top products are Lexis+, Lexis, Practical Guidance, Law 360, Nexis, Litigation Analytics. These products assist with legal research, answer legal questions, accomplish tasks, and apply strategies. Here's what David Harmon an Associate at Burg Simpson Eldredge Hersh & Jardine has to say about Lexis Hub, a LexisNexis product "It is the closest thing to a legal google that I have experienced. It is rather intuitive in its searching and generally leads to better more refined results." Legal Firms around the country use the programs LexisNexis produce. The organization was the first to put legal research online and continues to lead the way in legal research advances for the industry. The LexisNexis website provides testimonials written by small law firms praising the products for time saving and revolutionary help to their firms. The organization's products continually propel the industry forward. Not only does LexisNexis provide data-driven insights, but they also provide an array of practical guidance. Some of the key areas for this practical guidance include Coronavirus Resource Kit addressing emerging issues related to coronavirus across a variety of practice areas, as well as antitrust, bankruptcy, business entities, capital markets & corporate governance, civil litigation, commercial transactions, corporate and M&A, corporate counsel, data privacy & security, energy & utilities, financial services regulation, life sciences, private equity & investment management, employee benefits & executive compensation, insurance, intellectual property & technology, labor & employment, finance, real estate, tax, and trusts and estates.
How does LexisNexis Make a Difference in the Miami Valley?
The organization moved to the Miami Valley in 1982 and has since shown the community how much they are committed to it. LexisNexis is dedicated to playing a positive role locally, primarily through employee involvement. Their central focus is education for disadvantaged young people and community initiatives important to local employees. LexisNexis Cares encompasses volunteering, fundraising, in-kind contributions, and cash donations. They make a big impact by giving grants and charitable gifts to various Miami Valley nonprofits including Crayons to Classrooms, Montgomery County Ohio College Promise, and Big Brothers Big Sisters Miami Valley. Big Brothers Big Sisters is honored to have received a LexisNexis Cares grant for $12,000 in 2022 to support our community-based and school-based mentoring programs. When youth have a mentor, they are 54% more likely to avoid drug or alcohol use and 48% more likely to stay in school and attend college. The funds LexisNexis granted BBBS will support volunteer mentor recruitment, screening, background checks, interviews, assessments, training, materials, monthly case management and stem activities. LexisNexis has also been a long-time supporter of our community events which raise money for our School Based, Community Based, and Big Neighbors programs. Specifically, the company was a $5,000 "Big" sponsor for our 2021 event "Bright" which featured some of the Miami Valley's best chefs to raise money for youth mentoring right here in the Miami Valley! Talk about a BIG difference! LexisNexis puts their community first and we are privileged to partner with them to improve the lives of children across the Miami Valley.
About Big Brothers Big Sisters Miami Valley
Since 1958, the mission of Big Brothers Big Sisters Miami Valley is to create and support one-to-one mentoring relationships that ignite the power and promise of youth. Big Brothers Big Sisters operates under the belief that inherent in every child is incredible potential. We make meaningful, monitored mentoring matches between adult volunteers (Bigs) and local youth (Littles), ages 7 through 18, across Montgomery, Miami, Greene, and Preble counties. As the leading evidence-based mentoring organization in the Miami Valley, currently serving 344 local youth, we help children realize their full potential and build strong futures. 
In addition to one-to-one mentoring, we provide group match activities focused on STEM to build confidence and self-efficacy around science, technology, engineering and math subjects and to expose them to various related career paths to help break the cycle of generational poverty. We also provide family care packages which include nonperishable food, personal care items and cleaning supplies to the youth who are in most need.
How can you get Involved in the Miami Valley?
We are always looking for volunteer mentors to match with youth in the Miami Valley. If you think you would make a great mentor to a child, sign up today!