The Mentoring Collaborative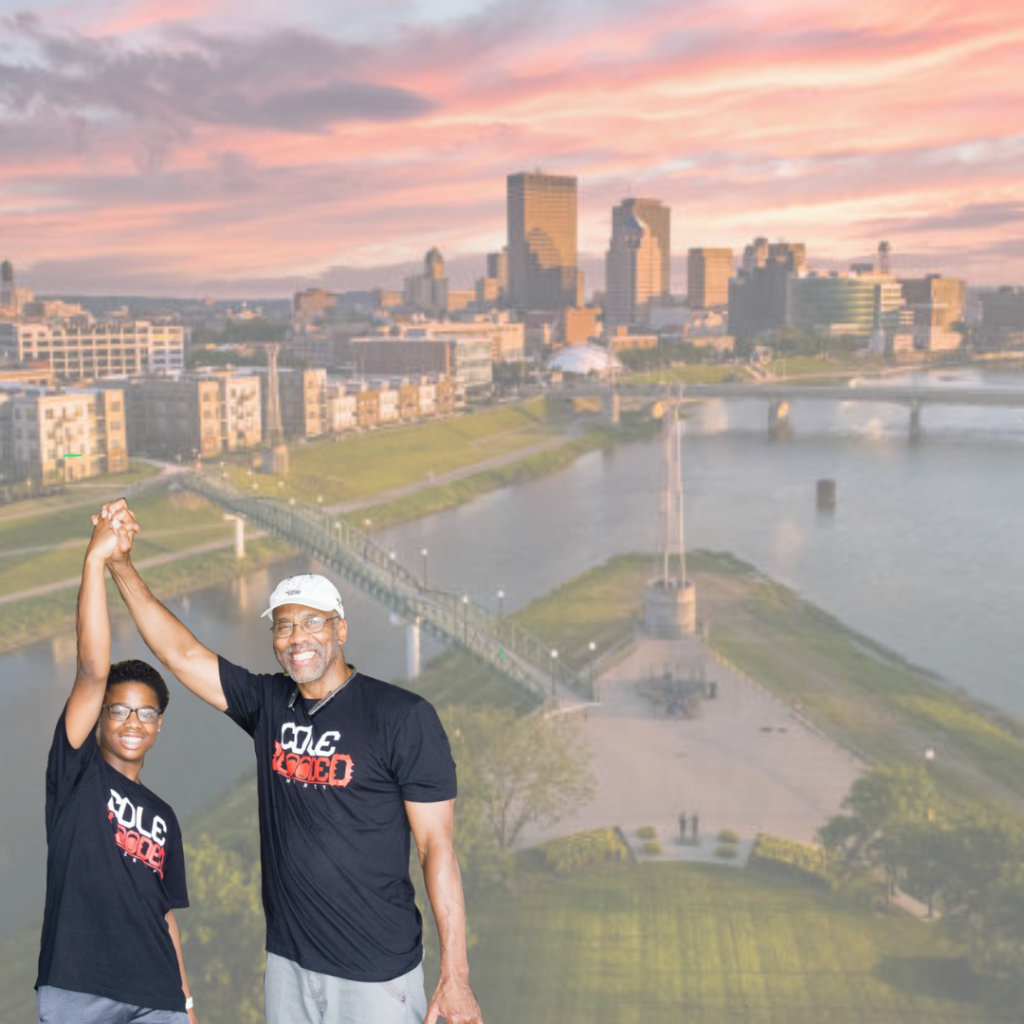 What is the Mentoring Collaborative?
Overseen by Sinclair Community College, the Mentoring Collaborative serves as a resource and support for organizations providing mentoring services within Montgomery County. The collaboratives mission is to ensure the quality and outcomes of youth mentoring through training, resources, and partnerships. They are operating with a vision that every youth that wants a mentor, will have one. The Collaborative provides support through partner certification trainings, professional consultations, lunch & learns, quality volunteer screenings, and a Mentoring & Re-Engagement Summit.
The organization was founded in 2001 by John E. Moore Sr. out of the need for a body to lead the effort in organizing agencies that were providing youth mentoring programs in Montgomery County. Their mission is to ensure the quality and outcomes of youth mentoring through training, resources, and partnerships.
"Youth are at the heart of everything we do at MCMC. It centers us as we live through the outbreak of the Coronavirus, economic disruptions and calls for racial justice- as well as the uncertainty of what might come next. As we work, we grow, we learn, we adapt." – Jane McEwen, Manager
The Collaborative believes the qualifications of a successful mentor is a willing spirit, openness to cultural differences, good listening skills, patience, sense of humor, and commitment. The basic duties and responsibilities of a mentor include meeting with their assigned mentee at the agreed upon time for a minimum of one year. Acting as a resource and guide for their mentee, working closely with the partner agency, serving as a positive role model for their mentee, accepting and relating to youth who may not share their lifestyle or values, and respecting the mentee's right to self-determination and independence.
"A mentor is someone who sees more talent and ability within you, than you see in yourself, and helps bring it out of you" – Bob Proctor
In 2021, the organization began offering a seven-tier quality volunteer screening through fingerprinting including, a Local Criminal Check, State Criminal Check, Federal Criminal Check, International Criminal Check, National Sex Offender Check, Statewide Automated Child Welfare Information System (SACWIS), and FBI/BCI Fingerprinting. This service is offered free to certified partners within the program. To become a certified partner within the program organizations are required to attend Partner Certification Training. The training teaches attendees to start a mentor program or help an existing program flourish.
Who is a part of the Mentoring Collaborative?
Certified Quality Partners are Big Brothers Big Sisters Miami Valley, Miami Valley Leadership Foundation, and Montgomery County Ohio College Promise. There are almost 100 Partner agencies within the Mentoring Collaborative. What makes a Certified Quality Partner? The process begins with a survey, moves on to several stages of staff training and concludes with an agreement with the Mentoring Collaborative. The organization is always welcoming agencies and nonprofits that would like to be involved with mentoring youth.
The Mentoring Collaborative is an extension of Sinclair College as a component of community outreach services. In addition to collaborating with Sinclair, The Mentoring Collaborative also works in conjunction with the Montgomery County Human Services Planning and Development Department.
About Big Brothers Big Sisters Miami Valley
Since 1958, the mission of Big Brothers Big Sisters Miami Valley is to create and support one-to-one mentoring relationships that ignite the power and promise of youth. Big Brothers Big Sisters operates under the belief that inherent in every child is incredible potential. We make meaningful, monitored mentoring matches between adult volunteers (Bigs) and local youth (Littles), ages 7 through 18, across Montgomery, Miami, Greene, and Preble counties. As the leading evidence-based mentoring organization in the Miami Valley, currently serving 344 local youth, we help children realize their full potential and build strong futures. 
In addition to one-to-one mentoring, we provide group match activities focused on STEM to build confidence and self-efficacy around science, technology, engineering, and math subjects and to expose them to various related career paths to help break the cycle of generational poverty. We also provide family care packages which include nonperishable food, personal care items and cleaning supplies to the youth who are in most need.
How Can You Get Involved in the Miami Valley?
We are always looking for volunteer mentors to match with youth in the Miami Valley. If you think you would make a great mentor to a child, sign up today!