MACY'S TO LAUNCH MULTI-YEAR PARTNERSHIP WITH BIG BROTHERS BIG SISTERS THIS SEASON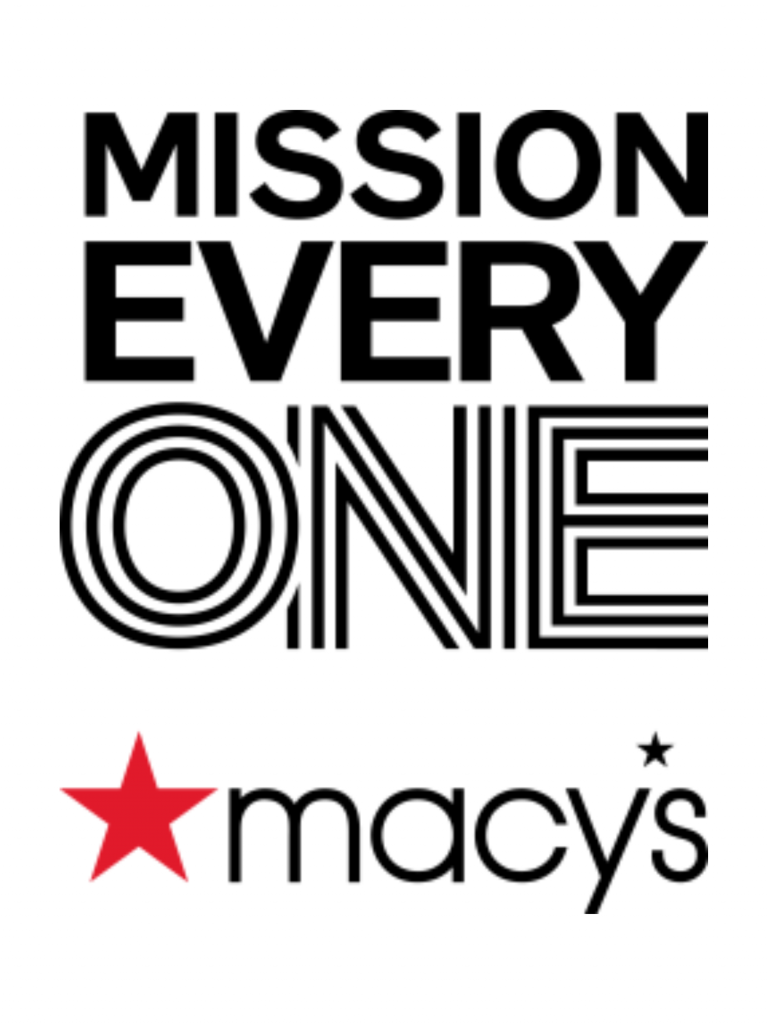 Macy's is on a mission to create brighter futures with bold representation for all. They're calling this partnership Mission Every One. Macy's has chosen to partner with Big Brothers Big Sisters, giving in store customers the opportunity to round up on purchases up to .99 cents both in store and online to impact local BBBS Chapters!
"Mission Every One helps Macy's direct our social impact work to the causes and communities that help shape a brighter future for all, but most importantly for young people," said Bobby Amirshahi, senior vice president of Macy's, Inc. Corporate Communications and head of Macy's community and social impact work. "Big Brothers Big Sisters of America leads the largest youth mentoring network in the nation, with a mission that aligns with our goals to break down barriers to equity and representation and empower young people. Together we will help inspire a new generation to achieve their dreams and realize their full potential."
Funds raised will help BBBS Miami Valley continue to make meaningful mentoring matches between adult volunteers and children ages 5-14 years old.
"Our entire Big Brothers Big Sisters network is proud to partner and fuel the work of our shared missions to create social change through collective impact – breaking down barriers for young people and empowering them on a path to a brighter future," said Artis Stevens, president, and CEO, BBBSA. "Through the power of our partnership with Macy's and its Mission Every One platform, youth, mentors and families across the country will experience the positive impact of mentorship."
BBBS Miami Valley has two Macys stores within our service area customers can shop at to impact youth mentoring locally, Macy's Dayton Mall, and Macy's Fairfield Commons.
About Macy's
Macy's, the largest retail brand of Macy's, Inc. (NYSE: M), serves as the style source for generations of customers. With one of the nation's largest e-commerce platforms powered by macys.com and mobile app, paired with a nationwide network of stores, Macy's delivers the most convenient and seamless shopping experience, offering great values in apparel, home, beauty, accessories and more. Macy's gives customers even more ways to shop and own their style through an off-price assortment at Macy's Backstage and at our highly curated and smaller store format, Market by Macy's. Each year, Macy's provides millions with unforgettable experiences through Macy's 4th of July Fireworks® and Macy's Thanksgiving Day Parade® and helps our customers celebrate special moments, big and small. We're guided by our purpose—to create a brighter future with bold representation—that empowers more voice, choice and ownership for our colleagues, customers, and communities.
About Big Brothers Big Sisters Miami Valley
Since 1958, the mission of Big Brothers Big Sisters Miami Valley is to create and support one-to-one mentoring relationships that ignite the power and promise of youth. Big Brothers Big Sisters operates under the belief that inherent in every child is incredible potential. We make meaningful, monitored mentoring matches between adult volunteers (Bigs) and local youth (Littles), ages 7 through 18, across Montgomery, Miami, Greene, and Preble counties. As the leading evidence-based mentoring organization in the Miami Valley, currently serving 344 local youth, we help children realize their full potential and build strong futures. 
In addition to one-to-one mentoring, we provide group match activities focused on STEM to build confidence and self-efficacy around science, technology, engineering and math subjects and to expose them to various related career paths to help break the cycle of generational poverty. We also provide family care packages which include nonperishable food, personal care items and cleaning supplies to the youth who are in most need.
How Can You Get Involved in the Miami Valley?
We are always looking for volunteer mentors to match with youth in the Miami Valley. If you think you would make a great mentor to a child, sign up today!