MISSION: CHANGE CHILDREN'S LIVES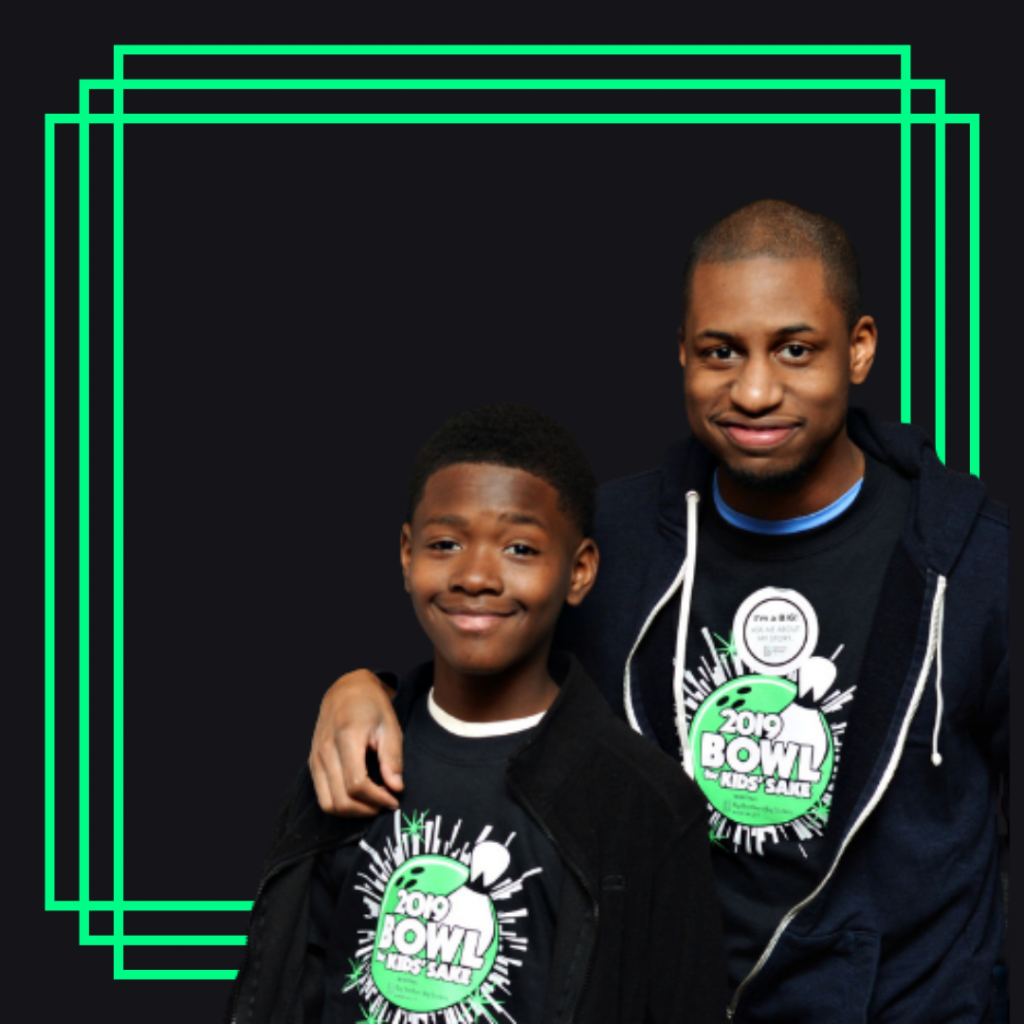 What is Wright Patterson Air Force Base?
The Miami Valley is home to one of the largest Airforce bases in the world, Wright Patterson Air Force Base. The Base is the largest employer in the Miami Valley with over 30,000 employees including military, civilian, and contractors. The Wright Brothers legacy is what links together the base and the community of Dayton Ohio as the "Birthplace of Aviation". The base operates as its own city but complements and adds to the community around it in the Miami Valley. Often when people are transferred to the base, they are working to make a new life here in the Miami Valley. Volunteering is an opportunity to meet new people, get to know the area, and try new things.
Why Volunteer?
Mission: Change children's lives is as simple as helping one child through one-to-one mentorship! Air Force says community volunteering is an Integral part of being an Airman. AIC Chad, from "The Whole Airman Concept" says, "It's your job to be a force for good, waking up each morning better than you were the previous morning. It's making the most of your skills and talents by helping others, giving back to communities, and leaving your mark on the world by doing what you can by giving back and empowering others to make a change." Volunteering does just this – it empowers someone to make a change by leveraging your skills and talents. Syracuse University says "Volunteering can improve mental and physical health, increase sense of purpose, and provide additional social support through providing meaningful work." Here at Big Brothers Big Sisters, you can impact a child who has their entire life ahead of them as well as reap some benefits for yourself.
But What Impact Can I Really Make?
Airmen can make a BIG impact in the Miami Valley community. When volunteers sign up to be a mentor, they are igniting the future of a child. We unite children and teens with caring positive adult role models through professionally supported one-to-one mentoring friendships. In 2021, 94% of Littles reported they made better decisions because of their Big and 92% of Littles reported they had improved depressive symptoms because of their Big. Check out the rest of our 2021 Impact report to see even more impact you can make as a Big.
Can it Impact Myself?
When Airmen are transferred, they need to build their life in that community. It can be difficult to make friends, find a place to live, and discover the town on their own. Volunteering can be a great way to discover the city and meet new people! BBBS puts together match activities so you can spend time with your Little but also meet other Bigs in the program. Distance is important when Enrollment specialists are matching Bigs and Littles so the match can explore their own area together! In our program, both Littles and Bigs can try new activities together.
Would I Make a Great Mentor?
Big Brothers Big Sisters is always looking for dependable mentors to match with children for our mentoring program. Volunteering with BBBS can lead you to trying new things around the community. Some matches check out the local Catfe' or local coffee shops while other matches enjoy Dayton's Metro Parks. BBBS prefers the Airman does not expect to be deployed or transferred for a minimum of 1 year. This will allow the relationship to have time to grow and give the Little an opportunity to benefit from the match.

About Big Brothers Big Sisters Miami Valley
Since 1958, the mission of Big Brothers Big Sisters Miami Valley is to create and support one-to-one mentoring relationships that ignite the power and promise of youth. Big Brothers Big Sisters operates under the belief that inherent in every child is incredible potential. We make meaningful, monitored mentoring matches between adult volunteers (Bigs) and local youth (Littles), ages 7 through 18, across Montgomery, Miami, Greene, and Preble counties. As the leading evidence-based mentoring organization in the Miami Valley, currently serving 344 local youth, we help children realize their full potential and build strong futures. 
In addition to one-to-one mentoring, we provide group match activities focused on STEM to build confidence and self-efficacy around science, technology, engineering and math subjects and to expose them to various related career paths to help break the cycle of generational poverty. We also provide family care packages which include nonperishable food, personal care items and cleaning supplies to the youth who are in most need.
How Can You Get Involved in the Miami Valley?
We are always looking for volunteer mentors to match with youth in the Miami Valley. If you think you would make a great mentor to a child, sign up today!