What is (and isn't) a Big?
What is a Big?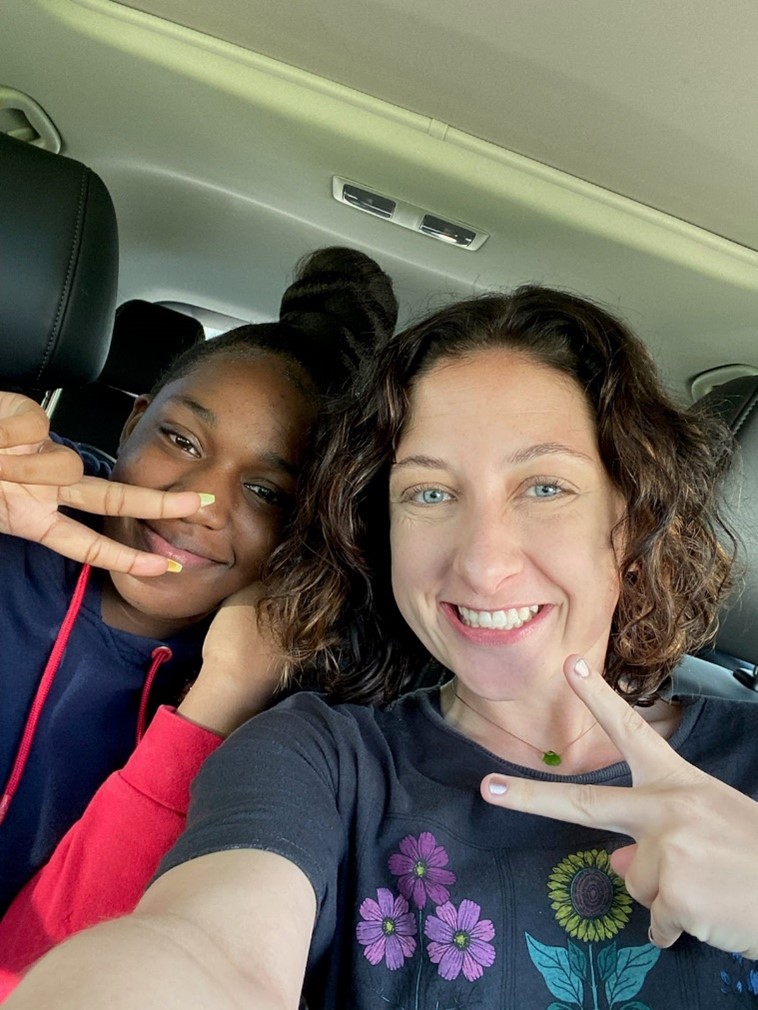 A BBBS Big. What is it? BBBS Miami Valley is in the business of making life-changing friendships, or matches, as we call them. A match is comprised of three parts: the Big (Volunteer), Little (Child), and the Little's family. Bigs and Littles do all types of activities together in the community. Over time, this mentoring relationship creates lifelong benefits for the Little and the Big.
We believe in the power of three: the Big, the Little, and the Little's family. A Parent knows what is best for their child, so we ask for their help from the start. To begin the match-making process, each parent provides information to our Enrollment Specialist about their child's strengths and needs. This information helps the Enrollment Specialist to choose a Big that pairs best with the Little. Through our Community-Based Mentoring Program, Bigs pick up their Littles from their home for each outing. This gives the Big time to build a relationship with their Little's parent or guardian. Parents are an integral part of the match, and effective communication between parents and Bigs is key. Parents need to be aware of the plans for each outing, as well as approve the different activities.
Bigs and Littles do a variety of activities in the community. While some matches may decide to enjoy a day at the park, others may choose to read together at the library. For children, playing is learning, and doing an activity together helps Bigs and Littles build their relationship while also learning from one another. We prefer that matches find low-cost activities to do together. We believe that the quality of time spent together is what truly counts. For special outings, our agency often receives tickets for local events which we give to our Bigs and Littles.
Big Brothers Big Sisters Match Support Specialists play a key role in the success of each mentoring relationship. Match Support Specialists are in constant contact with every Big, Little, and Parent/Guardian in the program. They provide coaching, case management support, training, and access to needed resources during the life of the mentoring relationship. This is critical to ensure that the relationship develops appropriately and meets each Little's unique development goals.
Mentoring relationships can create BIG lifelong benefits for the Little. For the Littles in our program, mentoring ensures that they have someone who cares about them, is there for them, and makes them feel like they matter. Students who meet regularly with their mentors are less likely to skip school. (Public/Private Ventures Study of Big Brothers Big Sisters) Young adults who face an opportunity gap, but have a mentor, are more likely to be enrolled in college than those without a mentor. (The mentoring Effect, 2014) Mentored youth also maintain better attitudes toward school. (The Role of Risk, 2013) A study showed that the greatest benefit of mentoring youth is reduced depressive symptoms in the mentored child or adolescent. (The Role of Risk, 2013). Over time these benefits can help a child to go to college, work in an enjoyable career, and have a happier life.
Mentoring relationships can also create BIG lifelong benefits for the Big. Each lesson that Bigs teach their Littles are also great reminders for the Big. Although Bigs have lived longer, Littles can still teach a thing or two to their Bigs and often leave a life lasting impact on them as Bigs are mentoring Littles, they build upon their empathy and understanding for others. These benefits are great for Bigs of all ages, from college aged to senior Bigs.
What Isn't a Big?
Now that we've talked about what IS a Big, let's explore what ISN'T a Big. A Big is not a babysitter. Bigs spend time with their little and build a relationship with them empowering them to have a say in the different activities they participate in.
A Big is not a replacement parent. Instead, Bigs provide an important relationship outside of the Little's family. A Big is a friend, a supporter, and a positive and consistent addition to the life of a Little. Bigs share different perspectives on life and help their Littles realize their endless potential. Studies have shown that youths with a mentor, outside of their family, benefit in many ways.
A Big is not a financial supporter for their Little and Little's family. We encourage matches in our program to do free and low-cost activities. If the Little's family needs assistance, BBBS Match Support Specialists can provide resources to help them through their hardships.
A Big is not a therapist. A Big can be helpful to their Little just by being an ear to listen and supporting them. The bond is more like a friendship, support system, or confidante.
Becoming a Big will impact your Little, but it will also impact yourself. Big Brothers Big Sisters is always in need of caring mentors, and you could make a real difference right in your own community.
About Big Brothers Big Sisters Miami Valley
Since 1958, the mission of Big Brothers Big Sisters Miami Valley is to create and support one-to-one mentoring relationships that ignite the power and promise of youth. Big Brothers Big Sisters operates under the belief that inherent in every child is incredible potential. We make meaningful, monitored mentoring matches between adult volunteers (Bigs) and local youth (Littles), ages 7 through 18, across Montgomery, Miami, Greene, and Preble counties. As the leading evidence-based mentoring organization in the Miami Valley, currently serving 344 local youth, we help children realize their full potential and build strong futures. 
In addition to one-to-one mentoring, we provide group match activities focused on STEM to build confidence and self-efficacy around science, technology, engineering, and math subjects and to expose them to various related career paths to help break the cycle of generational poverty. We also provide family care packages which include nonperishable food, personal care items and cleaning supplies to the youth who are in most need.
How Can You Get Involved in the Miami Valley?
We are always looking for volunteer mentors to match with youth in the Miami Valley. If you think you would make a great mentor to a child, sign up today!