Russell Total Wealth and Wellness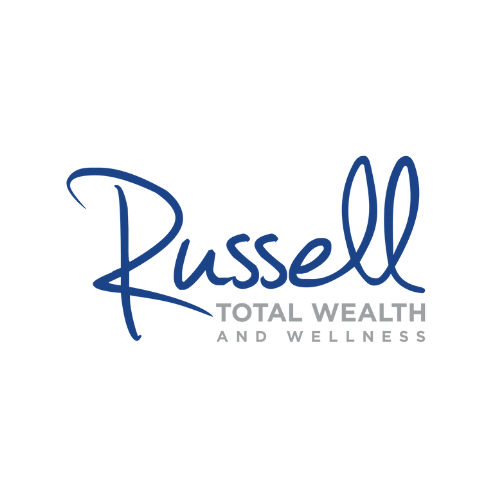 Russell Total Wealth and Wellness helps manage ALL aspects of your wealth so you can understand your ENTIRE financial picture. They do this by integrating three types of planning into a Total Wealth Strategy: Retirement Planning/Investments, Tax Efficient Strategies, and Estate/Legacy Planning. They've developed their Total Wealth Strategy for people who value tax efficiency, not running out of money, keeping your wealth in your family, and generating growth regardless of the markets.
The Team
Russell Total Wealth and Wellness was recognized as one of Dayton's Best Places to Work in 2022. Their Wealth Management and Special Operations teams are comprised of world-class professionals who are passionate about helping you find the retirement confidence and joy you deserve.
"My favorite thing about what I do is that I get to make a positive impact every single day. While that sounds cliché, there is nothing quite as rewarding as a client saying to you 'you know I was really worried about this, and you've helped me feel better about it.' What a wonderful thing for someone to be able to say to you, very few industries have that level of impact on somebody's life."
– Andie Doller, Senior Wealth Strategist
The Process
Russell's fiduciary financial advisors can provide you with the tools to help you reach your goals. They are there to answer questions like,
How do I take income from my IRA or 401(k) investments?
Am I on the right track with my investment strategy?
How do I create more tax-free income in retirement?
How can I protect my money and still earn a reasonable return?
What kind of planning can I do to avoid becoming a burden on my family?
You'll start with a thorough On-Track Retirement Review which uses various tools to analyze your income, investments, tax, and estate plan to determine if improvements are needed. Then, a high-level blueprint is designed to improve your planning and get it on track. When the blueprint is implemented, the customized strategy is put in place and construction begins on your Fiscal House™. Annual progress reviews take place to monitor any changes in goals or situations and review your tax return to help ensure tax-efficiency and leverage opportunities.
"Unfortunately, you normally would need a net worth of at least $50 million to get total integration of your investment, tax, retirement, and estate planning. But then we thought, what about everyone else? Don't they deserve the same advice? So, we built it." – Rob Russell, President & CEO
Russell Total Wealth and Wellness is on your side and seeks to be able to help good people make great decisions so they can enjoy an amazing retirement!
Want to learn more?
Tune into "Total Wealth Radio" every Saturday at 1pm on WHIO 1290 AM/95.7 FM or CLICK HERE to listen on demand!
Visit Russell Total Wealth and Wellness' website and schedule a complimentary Strategy Session!
Bright 2022 is presented by Russell Total Health and Wellness. BBBS Miami Valley is grateful for their support in youth mentoring here in our home region.
About Big Brothers Big Sisters Miami Valley
Since 1958, the mission of Big Brothers Big Sisters Miami Valley is to create and support one-to-one mentoring relationships that ignite the power and promise of youth. Big Brothers Big Sisters operates under the belief that inherent in every child is incredible potential. We make meaningful, monitored mentoring matches between adult volunteers (Bigs) and local youth (Littles), ages 6 through 18, across Montgomery, Miami, Greene, and Preble counties. As the leading evidence-based mentoring organization in the Miami Valley, currently serving 344 local youth, we help children realize their full potential and build strong futures.
In addition to one-to-one mentoring, we provide group match activities focused on STEM to build confidence and self-efficacy around science, technology, engineering, and math subjects and to expose them to various related career paths to help break the cycle of generational poverty. We also provide family care packages which include nonperishable food, personal care items and cleaning supplies to the youth who are in most need.
How Can You Get Involved in the Miami Valley?
We are always looking for volunteer mentors to match with youth in the Miami Valley. If you think you would make a great mentor to a child, sign up today!