De'Lish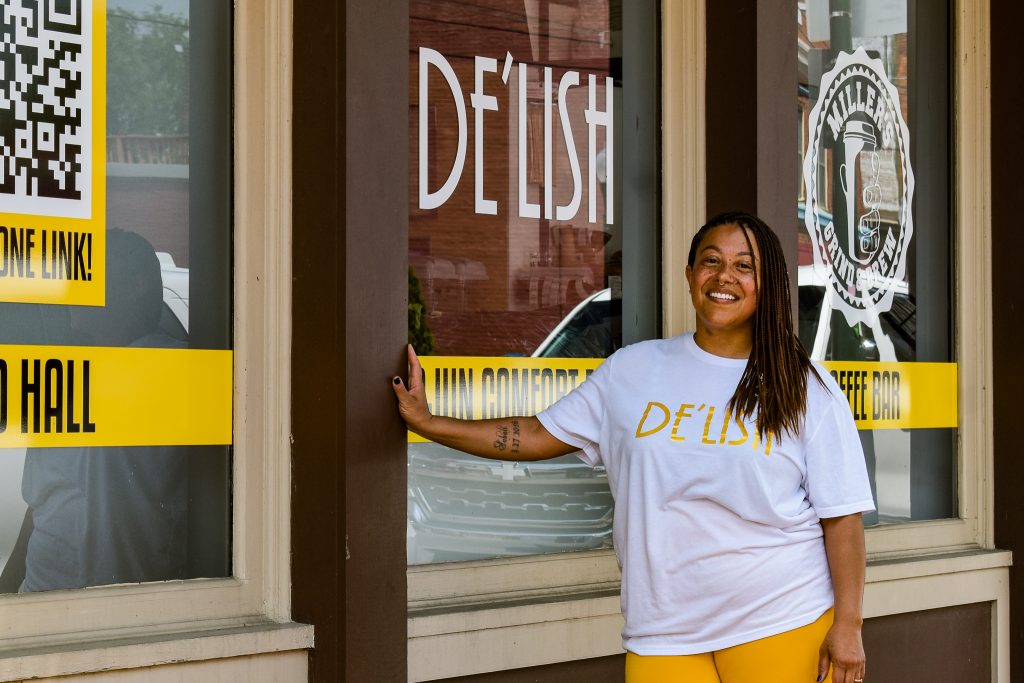 Founded in 2010, De'Lish got it's start as a full-service restaurant in what was formerly Gregory's Piano Bar. Brown says, "We started our restaurant in 2010. It was my husband's idea. We just really love to go out to eat and travel to different places. So that was really my inspiration with him to say, 'Hey, let's open up this restaurant', which I never worked a day in a restaurant before or fast food or anything like that- service industry on that level. But just really, my love and passion for food" The restaurant closed in 2018 once the lease was up. In 2018, Jasmine moved on to selling egg rolls at The Entrepreneurs Marketplace soon after purchasing a food truck.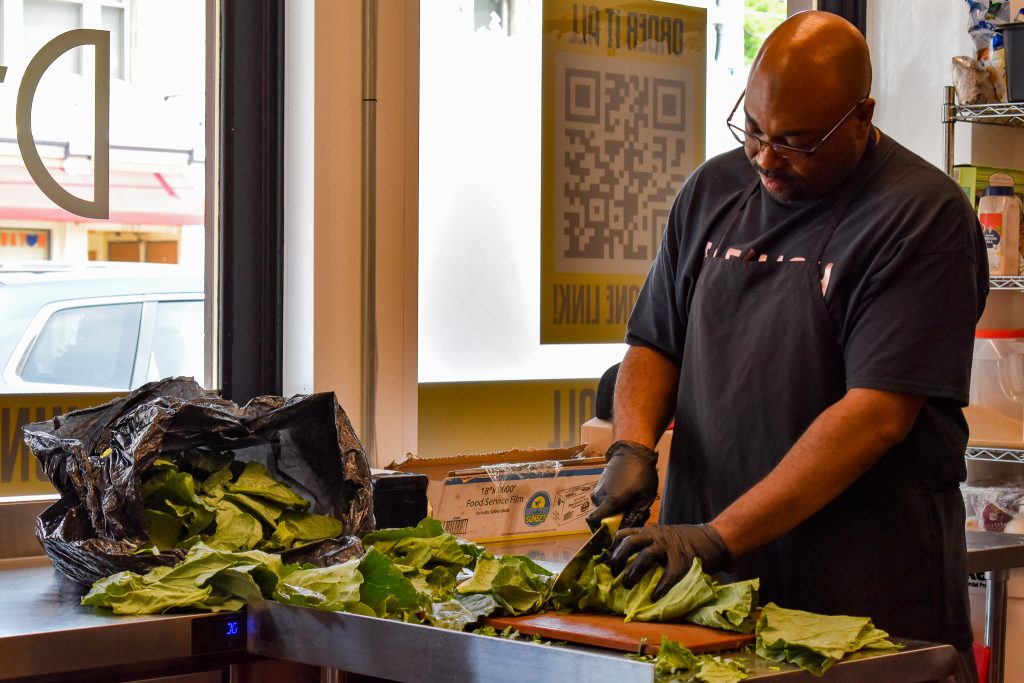 In 2022 the restaurant opened in W. Social Tap & Table, Dayton's first food hall, alongside restaurants Millers Grind & Brew, ILLY'S Fire Pizza, Taco Street Co., The Lumpia Queen, SOCA, and The Tap. The food hall is in Dayton's historic Wright & Dunbar District. Each of the restaurants in the collective are local small businesses that serve diverse cuisines. Their goal is to serve and entertain the west side of Downtown Dayton, which is otherwise a food desert.
Throughout the years through selling at their brick & mortar, Entrepreneurs Marketplace booth, food truck, or food hall location De'Lish has stayed true to its roots of serving some of the best cajun, creole and comfort food in the Dayton area. The restaurant's primary dish is known as the Soul Roll which has been voted Best Damn Taste, and Best Appetizer locally. This dish is small enough for an appetizer, but also large enough for a meal depending on your hunger level!
In addition to the cajun, creole comfort food De'Lish is serving up weekly specials which can feature a variety of different types of food. When asked what inspires her cooking style Jasmine said, "I cook what I like to eat. That's the simplest thing as far as, what we cook in our kitchen. Like this week, we had a lobster special. I wanted lobster. And so instead of just going out somewhere to get it, I'm like, 'hey, we're going to do something different.' And it'll be a good addition or a special for our guests for this week. But I really do. I like to cook the things that I like to eat. And I have a very vast palate. So that's why we cook a little bit of everything."
About Big Brothers Big Sisters Miami Valley
Since 1958, the mission of Big Brothers Big Sisters Miami Valley is to create and support one-to-one mentoring relationships that ignite the power and promise of youth. Big Brothers Big Sisters operates under the belief that inherent in every child is incredible potential. We make meaningful, monitored mentoring matches between adult volunteers (Bigs) and local youth (Littles), ages 7 through 18, across Montgomery, Miami, Greene, and Preble counties. As the leading evidence-based mentoring organization in the Miami Valley, currently serving 344 local youth, we help children realize their full potential and build strong futures.
In addition to one-to-one mentoring, we provide group match activities focused on STEM to build confidence and self-efficacy around science, technology, engineering, and math subjects and to expose them to various related career paths to help break the cycle of generational poverty. We also provide family care packages which include nonperishable food, personal care items and cleaning supplies to the youth who are in most need.
How Can You Get Involved in the Miami Valley?
We are always looking for volunteer mentors to match with youth in the Miami Valley. If you think you would make a great mentor to a child, sign up today!