Who is Miami County United Way?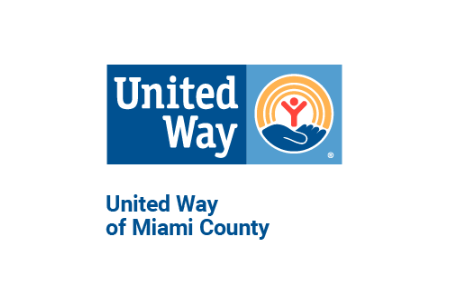 Miami County United Way partners with over forty agencies to make significant impacts via long-term solutions that engage and empower residents of Miami County, Ohio. The institution is involved with organizations that impact education, income, and health causes in Miami County. These organizations include children and youth achieving their full potential through education, families becoming financially stable and independent, and improving people's health by avoiding risky behavior. They've been connecting human service needs to residents in the county since 1922. Through their giving programs, Miami County dollars stay in Miami County to help people within the community and make it a better place for all residents.
What does Miami County United Way do?
United Way works with community partners to bring resources to residents who need help. Miami County United Way operates a 2-1-1 phone line that provides non-emergency access to human services. The line is 24 hours, and your call will be answered by the local agency in Miami County. What's the point of 2-1-1? It's one number to call. This number can be phoned to help with disasters or other human services needs. 2-1-1's local website also provides links to several other resources such as food, legal services, employment, individuals with disabilities, housing, support groups, transportation, and many additional categories.
How is Miami County United Way involved in the Community?
Not only does Miami County United Way partner with local agencies by providing referrals from residents; but they also financially support local nonprofits through grant funding. Recently, United Way of Miami County helped Big Brothers Big Sisters to support Miami County matches and youth on the waitlist. Youth with mentors report setting higher educational goals and are more likely to attend college than those without mentors. Formal mentoring integrated with tutoring, counseling, and other safety-net services can drive a reduction in school truancy, leading to an active interest in the youth's daily life. Greater connection with the school and improved academic performance. Talk about making a difference in the local community! They're helping Miami County #LiveUnited!
About Big Brothers Big Sisters Miami Valley
Since 1958, the mission of Big Brothers Big Sisters Miami Valley is to create and support one-to-one mentoring relationships that ignite the power and promise of youth. Big Brothers Big Sisters operates under the belief that inherent in every child is incredible potential. We make meaningful, monitored mentoring matches between adult volunteers (Bigs) and local youth (Littles), ages 7 through 18, across Montgomery, Miami, Greene, and Preble counties. As the leading evidence-based mentoring organization in the Miami Valley, currently serving 344 local youth, we help children realize their full potential and build strong futures. 
In addition to one-to-one mentoring, we provide group match activities focused on STEM to build confidence and self-efficacy around science, technology, engineering and math subjects and to expose them to various related career paths to help break the cycle of generational poverty. We also provide family care packages which include nonperishable food, personal care items and cleaning supplies to the youth who are in most need.
How Can You Get Involved in the Miami Valley?
We are always looking for volunteer mentors to match with youth in the Miami Valley. If you think you would make a great mentor to a child, sign up today!